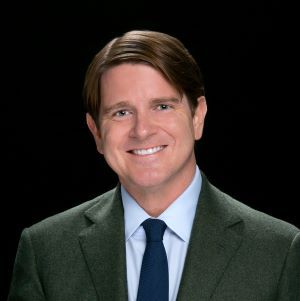 The Altman Companies, a nationally recognized developer, builder, and manager of exceptional rental apartment communities, is pleased to announce the hiring of John T. Ladson as Senior Vice President of Development for The Altman Companies to lead the new Atlanta office.  In his role as Senior Vice President of Development, Ladson will be responsible for sourcing, underwriting, and overseeing new development opportunities in Georgia, the Carolinas and Tennessee.
Ladson's experience includes overseeing multifamily product types ranging from townhomes to high-rise towers, over 2,600 units of green-built apartment homes, and highly successful student-oriented communities. Ladson was most recently at Gables Residential, where he played a critical role by sourcing new development opportunities, prosecuting feasibility analyses, securing project entitlements, assembling third party design teams, interfacing with debt partners, serving as principal liaison with equity partners, managing an in-house construction team, managing an in-house property management team and shepherding development projects from conception to stabilization.
"John brings a solid background and vast experience in sourcing, conception, financing, design, construction and lease-up of Class A apartment communities," said Joel Altman, Chairman and Co-CEO of The Altman Companies. "He is a consummate professional and has true executive leadership experience from his previous roles and is perfectly positioned to lead our re-entrance into Georgia, the Carolinas and Tennessee. All areas wee have built in the past."
"We're excited about the leadership and track record that John brings to our platform," Seth Wise, Co-CEO of The Altman Companies. "His addition to our leadership team speaks not only to our continued growth, but also to developing exceptional rental apartment communities in new markets."
Ladson serves on the Board of Directors of the Georgia Apartment Association and the Atlanta Apartment Association. He is also an active member of the Urban Land Institute (ULI) and National Multi-Housing Council (NMHC.) He received his B.A. from Dartmouth College.
For more information on The Altman Companies, please visit www.AltmanCos.com.
About The Altman Companies: Since 1968, The Altman Companies has developed, constructed, acquired and managed over 26,000 multi-family homes in Florida, Michigan, Illinois, Tennessee, Georgia, Texas and North Carolina.  The Altman Companies has a reputation for developing and operating upscale apartment homes delivering with it 'Exceptional Living Experiences' for its residents.  The company has distinguished itself by creating boutique mid-rise and garden-style communities under its Altís brand with resort-style amenities and high-touch services.  Since 2017, The Altman Companies has opened three new apartment communities in South Florida including Altís Boca Raton and Altís Pembroke Gardens, and five in Central Florida – Altís Shingle Creek in Kissimmee, Altís Wiregrass Ranch in Wesley Chapel, Altís Promenade in Lutz, and Altís Grand Central in Tampa and Altís Grand at The Preserve in Northwest Tampa. Today, The Altman Companies has several communities under construction or in the pipeline throughout Florida, including Altís Lake Willis in the Vineland Pointe submarket of Orlando, and four in Miami metro area – Altís Miramar, Altra Miramar, Altís Little Havana, and Altís Ludlum Trail. Known for its development of exceptional apartment living, the company has been a leader in the rental apartment field and has been recognized as the South Florida Developer of the Year by South Florida Business Journal.   For more information on The Altman Companies, go to www.AltmanCos.com.
About BBX Capital Real Estate: BBX Capital Real Estate, a division of BBX Capital, is engaged in the acquisition, development, construction, ownership, financing, and management of real estate and investments in real estate joint ventures, including investments in multifamily rental apartment communities, single-family master-planned for sale housing communities, and commercial properties located primarily in Florida. BBX Capital Real Estate also has an approximate 50% ownership interest in The Altman Companies, which includes membership interests in Altman Development Company, Altman-Glenewinkel Construction and Altman Management Company.
About BBX Capital, Inc.:  BBX Capital, Inc. is a Florida-based diversified holding company whose principal holdings include BBX Capital Real Estate, BBX Sweet Holdings, and Renin. For additional information, please visit www.BBXCapital.com.