Having a bunch of stuff you do not need anymore lying around your house is super stressful. From the broken mirror sitting in the basement to the dusty fridge that hasn't been touched in years, but then, the stress involved in throwing out items is just as much as accumulating them.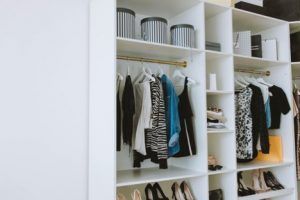 What Do I Do With The Extra Junks?
There are many ways you can get rid of your old junk without tossing it out with the garbage, where it will eventually end up lying everywhere and causing havoc to the environment. These steps are much easier, faster, and more environmentally friendly than dumping your junk in an empty lot or dark alley.
Self Storage
When you have a lot of junk with nowhere to keep them, you could use self-storage services. Self-storages have building layouts that are highly secured and promises to keep your property safe. This industry rents out storage spaces (such as containers, lockers, rooms, and outdoor space), known as "storage units," to tenants.
Sort Them Out
As you rummage through the rooms in your house, you will need to set up a way to sort out the items you find. You can create a convenient method or use the popular Four-Box Method. The Four-Box Method puts you through a decision-making process for each item to avoid making a bigger mess than the one you started with. In this method, you have to gather four boxes or storage bins, labeling each of them as Keep, Get Rid Of, Put In Storage, and Sell. This way, you end up tossing each item where they belong.
Give Or Donate
You can give out or donate any item that you no longer need but are still in good condition. If you can not let go of a sentimental piece but do not need it, you can take a photo of it to help free your attachment. The bags of shoes, clothes, and toys that you have stored in your trunk for months intending to take them to donation drop boxes. You could do that easily because there are more ways to donate your gently used junk and even more junk items you never thought you could donate. National charities and orphanages will gladly take your old furniture, appliances, electronics, and even exercise equipment off your hands for a good cause.
Recycle Them
Many people do not know this, but many junk items can be recycled,  items made from primarily metal, wood, fibers, foam, and glass, such as old mattresses, furniture, appliances, and electronics. Although recycling your junk may require more work than throwing your broken recliner or outdated PC monitor in the garbage and being done with it, it is worth all the stress. This is an essential part of being green, living responsibly, and saving the ecosystem. You can get more information from the EPA on safely disposing of any kind of junk item you have. Online directories can help you quickly find recycling facilities near you, as well.
There is no need to store up a lot of junk in your basement or attic when there are many things you can do with them. Storing up junks can also be risky as you tend to lose a lot in a situation where a disaster occurs. Get rid of those junks; you will be glad you did.