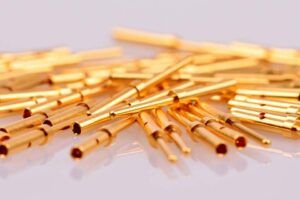 It's very important that you be more intensive on the quality of your products. It isn't just the production process that you should be mindful of. If you really want to make sure that your final products are at their best, you need to look at the base of your operations. In the case of the manufacturing industry, these are the raw materials that you use.
By being more intensive with your material inspection, you'll be able to significantly increase the quality of your products. You can promote more cost-efficient practices as well. Here are a few tips on how you can better detect flaws in your materials.
Create A Plan For Testing
Committing yourself to flaw detection without the right plan is not a good idea. Instead of being productive, you'll take a lot longer to process things. It would be wise to create a plan of the approach first before anything else. By being more systematic, you are reducing margins for error.
Your plan of approach should depend on the type of material that you are going to inspect. You should also consider your schedule for testing. It's not practical to test goods as they come to your inventory. It's more practical to set flaw detection weekly or bi-monthly.
Only change your schedule when a large shipment of raw materials arrives. Other than that, always stick to your plan.
Consider Non-Destructive Testing
One of the problems that manufacturers face during the material inspection is that they are inadvertently causing damage to the materials. The good news is that you can easily check for flaws without having to do anything to the raw materials themselves and it's practices like these that can help you in the long run.
There are certain technologies that make these possible. For the most part, non-destructive testing methods are done by third-party companies. For that extra step you take, you can easily check for flaws, without having to worry about damaging the quality of your raw materials.
Non-destructive testing is very popular for metals and other hard materials. This can make the flaw detection process simpler and faster in most cases.
Don't Let Everyone Get Involved
Only choose professional inspectors to detect flaws in your materials. The more the merrier isn't always a good idea when it comes to flaw detection. Have the right people do the job and have them do it properly. Having multiple inputs during flaw detection can lead to more errors than you think.
Some manufacturers make a member of the production team take part in flaw detection. This is a good idea as these people are the ones who handle the materials directly. If there are people who know what to look for in terms of quality, they are the ones to do it.
Flaw detection is something that your operations cannot be without. By detecting problems as early as possible, you're able to create better products – as well as promote better workflow for production as well. This extra effort at the start can mean better things up ahead.